Small & Midsize Businesses
Generate more sales and revenue with cutting-edge technology and proactive support.
At InhouseCIO, we understand that when your computers or servers fail, your business operations come to a screeching halt. That's precisely why you need to ensure your IT systems are up and running at all times, so you can keep the productivity wheel turning and continue business as usual.
Our expert technicians have deep experience and expertise in technology. We can equip your business with the IT Support it needs to prosper. Whether you're looking to reduce downtime, increase efficiency, and lower costs, we can help.
Why work with InhouseCIO?
We proactively monitor your systems and eliminate problems before they have the opportunity to disrupt your business.
We optimize your systems to ensure they're running at their peak performance.
You benefit from a team of dedicated professionals at the fraction of a cost.
You can focus on running and growing your business, not dealing with IT issues.
No one talks computerese to me…

When InhouseCIO says they are going to fix something, it actually gets fixed in a timely manner, and stays fixed too. No one talks computerese to me, they explain in plain language what needs to be explained, leaving out all of the tech talk.
Susan DeKoker
Children's Research Triangle
InhouseCIO was a life saver…

InhouseCIO was a life saver to our district when we were in a situation where our technology director had to be out for an extended medical leave. They were quickly able to come to our rescue and addressed numerous concerns that had been present for a period of time. Communication is frequent and open.
...Read More
Tonya Evans
Central Community Unit School District #4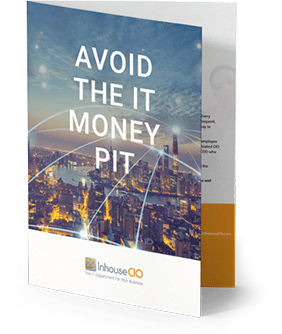 Avoid the IT Money Pit
Stop wasting money on IT services and use this
proven plan.