When your business is healthcare, your IT isn't just important - it's critical!
You already know this. When your IT is working, so is your practice. When it isn't, your practice is in trouble. What IT means in the medical field is very different from what it means in other fields. One of the main reasons for this is compliance. Compliance in the medical field is all encompassing and as a result, your IT infrastructure, operations and processes must take this into account.
InhouseCIO redefines IT support for healthcare by utilizing "Fortune 500" strategy and IT management tools to proactively manage and support your entire IT infrastructure. Our flat-rate services include unlimited onsite and remote technical support, proactive monitoring, disaster recovery and backup of your data. Whether your organization is a multi-specialty physician practice looking to protect patient data, or a small practice seeking excellent patient care, InhouseCIO provides a complete solution for securing, supporting and managing the IT infrastructure and operations in your practice.
Why work with InhouseCIO?
We provide IT support and services to the medical community.
We offer on-site support, remote support and 24/7 monitoring.
Our team is friendly, knowledgeable and has medical experience.
We customize solutions for your practice, no matter the size - from one doctor to over 10!
We focus on providing the best customer experience in the industry.
We make the job of running your practice easier.
We give you access to a complete team of IT professionals at a fraction of the cost!
I wish we could clone all of you…

I just wanted to send out a note of thanks to your entire staff. Matt has been especially helpful in the past few weeks. And of course as always Mazen is stellar. I really wish we could clone all of you. I don't think I have ever worked with a better group. I would be happy to tell others, so let
...Read More
Michael Zorko
Spine Consultants
I like having options…

I like having options, they make it easy. I like the way InhouseCIO explains what is going on and offers solutions.
Dr. John Bull
Dupage Plastic Surgery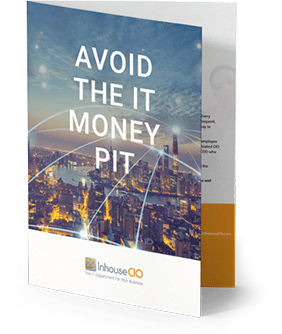 Avoid the IT Money Pit
Stop wasting money on IT services and use this
proven plan.