Cloud Services
All your applications & data in the cloud, all in one place.
Welcome to the Cloud Desktop for Business.
How it Works
No on-site servers
Simplify IT completely. All your applications are fully managed and hosted in our data centers, delivered remotely.
Work anywhere
Total mobility. Access all your files and apps from any desktop, laptop, tablet or phone. Company permission required.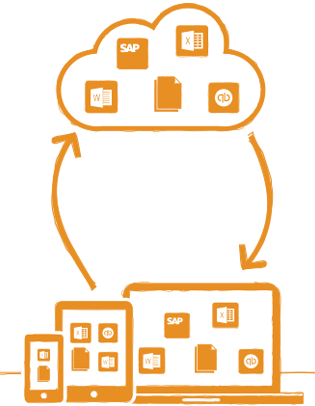 One password for everything
Single sign on. Login to a company-branded dashboard with secure access to all your web & hosted applications.
Compliance built-in
Peace of mind. Enterprise class security systems, proven in highly regulated financial and healthcare industries.
All of your software runs from the cloud, not your local computer