Non-Profit
Benefit from best-in-class IT solutions and support without breaking the bank.
Technology should be driving your non-profit organization forward, not holding it back from serving those in need. Your non-profit requires the same powerful and efficient technology as for-profit businesses, while often operating on a much tighter budget. This is where InhouseCIO comes in. Our IT solutions allow you to maximize staff productivity and streamline workflow.
InhouseCIO delivers cost-effective IT solutions that allow you to address your administrative, service and marketing needs, while also keeping your budget under control. With the help of our expert technicians, you can direct your full attention and focus on providing services to people in need.
Why work with InhouseCIO?
We utilize time-saving technologies to maximum the efficiency and productivity of your staff.
Our solutions will encourage more support for your cause.
We work around the clock to provide the support you need, when you need it most.
Take full control over your IT infrastructure and budget.
I wish we could clone all of you…

I just wanted to send out a note of thanks to your entire staff. Matt has been especially helpful in the past few weeks. And of course as always Mazen is stellar. I really wish we could clone all of you. I don't think I have ever worked with a better group. I would be happy to tell others, so let
...Read More
Michael Zorko
Spine Consultants
I like having options…

I like having options, they make it easy. I like the way InhouseCIO explains what is going on and offers solutions.
Dr. John Bull
Dupage Plastic Surgery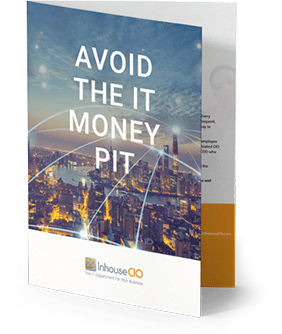 Avoid the IT Money Pit
Stop wasting money on IT services and use this
proven plan.