Cloud Lunch & Learn
Attention Busy Practice Managers Still Struggling With Understanding and Implementing HIPAA Compliance In Your Practice:
"Free Executive Webinar Shows 4 HIPAA Regulations That Almost All Medical Practices Are Violating That Can Double Your Chances of Being Fined And How To Cut IT Costs BY Over 30% With Cloud Computing"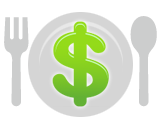 When: Thursday November 20, 2014
Session Time: 2pm-2:45pm
Where: Online Webinar at www.HIPAAHealthCheck.com
"I know HIPAA is required, and I know it's important. I haven't even started and I just don't know what exactly HIPAA requires me to do".
Don't feel bad if this sounds all too familiar. Many practice managers and healthcare professionals share the same confusion over HIPAA compliance. Unfortunately, noncompliance puts your practice at a greater risk now than ever before.
If you want to learn how to become HIPAA compliant in 3 easy steps, reduce your technology headaches, keep more of your hard earned profits AND improve your ability to work remotely, from home or on the road and have automatic disaster recovery, read on.
On Thursday, September 25 at 2pm, we're holding an executive webinar for a select group of healthcare professionals on how to become HIPAA compliant and show you how this amazing new cloud computing technology can reduce your IT costs and eliminate a number of IT problems you may be dealing with – and I'd like you to attend for free.
During This Session You'll Learn:
How to demystify HIPAA compliance and become HIPAA compliant in less than 30 days by following these 3 easy steps.
Get a copy of a HIPAA Policy and Procedure template that you can customize for your practice.
A common misunderstanding most practice managers have about their current backup system; if you think just having a copy of your data is enough, you'll be shocked to learn this.
The only surefire way to know if your data is being backed up; almost 99% of practices never perform this simple check.
What cloud computing is and why hundreds of practices are trading in their traditional computer networks for this new, lower cost, more flexible alternative.
How cloud computing can drastically lower your IT costs and free you from frequent (and expensive) hardware and software upgrades.
How cloud computing can make it easy for you and your staff to access your data from anywhere while providing automatic data backup and business continuity.
Who Should Attend?
Practice Managers or Business Executives who want to become HIPAA compliant or those who want to learn how cloud computing can lower IT costs and provide operational benefits not offered by traditional computer networks. While IT managers are welcome to attend, this session will be an executive briefing and will not be a technical deep dive.
Event Details:
When: Thursday November 20, 2014
Session Time: 2pm-2:45pm
Where: Online Webinar at www.HIPAAHealthCheck.com
"I just wanted to send out a note of thanks to your entire staff. Matt has been especially helpful in the past few weeks. And of course as always Mazen is stellar. I really wish we could clone all of you. I don't think I have ever worked with a better group. Thanks again for all the hard work!"
Michael Zorko
Spine Consultants